Our enterprise risk management process takes an integrated approach to managing a full spectrum of risks—from private and public investment risks, to liquidity, leverage and non-investment risks. In addition, our structure is aligned to support a total portfolio management view.
" Risk management is part of our culture; all employees are active participants in identifying, monitoring, evaluating and reporting risks. "
A rigorous approach
Dedicated experts for each focus area
We have a Risk Management Group dedicated to establishing effective risk management practices and processes. To ensure our risk overview takes into account the full spectrum of risks, the group is subdivided into specialized teams for each core focus area.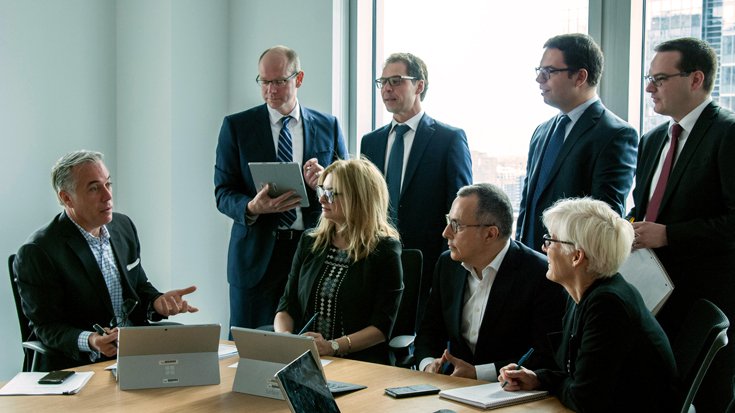 Role of the Board of Directors
Our Board plays an integral role in our risk management process by establishing the Risk Appetite Statement (RAS) and by defining the risk philosophy in alignment with our mandate and the risk objective set out by the Government of Canada.
Meet our Board members
Role of Senior Management
Senior management oversees the Risk Management Group to ensure risks are monitored, managed and reported. In collaboration with our independent Risk Management Group, it also ensures that risks are within the boundaries of the RAS.
Meet our senior management
More on our approach to risk management